Who would have thought I'd be tired of 3 days weekends. I tried, I tried really hard to get to work today. Just when I think I've driven in the worst of it (last week) mother nature tops herself again! I made it a few miles down the road before it became impassable and I had to turn around. So the kids and I will make the most of our time together, again today!
I had a great Saturday. Joan came over in the morning and we worked on some camera & Photoshop stuff. We always have such nice visits. Then Denise & the boys came over for lunch. Oh those boys are growing so fast!
They kindly ate my grilled cheese without any complaints!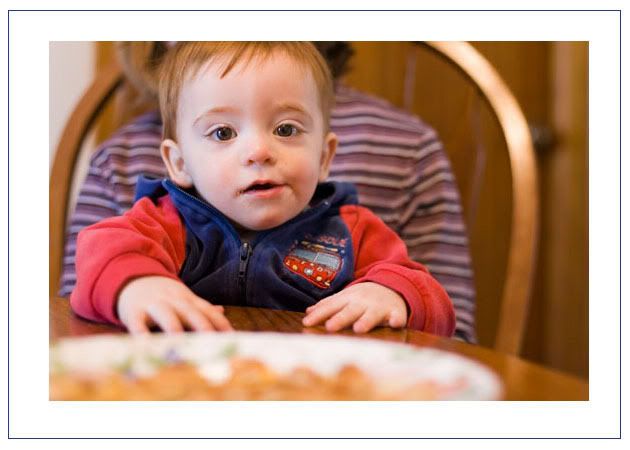 Tom got home about 4:30 on Saturday, it was
great
to have him home. Sounded like he had a great time and learned a lot. He was driving like a crazy man that evening on our way to Waterloo. We all went to see
Vantage Point
. What a great movie, granted you see the same scene over and over from the different perspectives but I liked the way they put it all together at the end. Oh it was good!
Sunday was a lazy day, we got to sleep in and relax. I'm embarrassed to admit how many hours I spent working on my photos. I've officially graduated to Photoshop CS3, so thought it was time to reorganized my photos. Not to mention I hadn't done anything since I had to reinstall them all after my re-image last fall. Now they are all in order and that makes me feel better!
I had considered trying to get into work this afternoon but now I hear that there is a police man blocking the road out of town, they have officially shut it down. So I guess we are in for all day!