What a fun weekend we had! We left for Maquoketa Caves State Park Friday. What a beautiful park, nothing like what we have around here. You really felt like you were back in the woods. Amazingly the bugs were a non issue and the temperature was great.
During the overnight Friday it rained. We had failed to put our chairs away so those were wet. Tom & Tami ran into town to grab some dry chairs and a few more towels while the kids and I lazed around in the tent.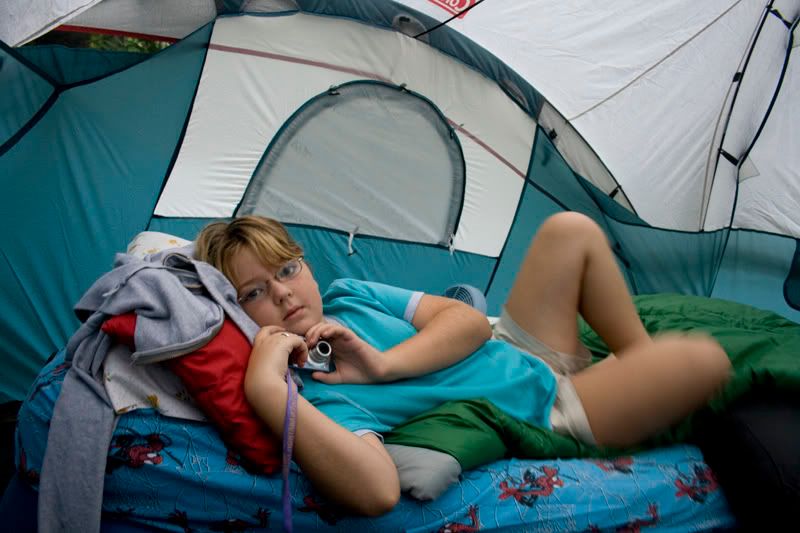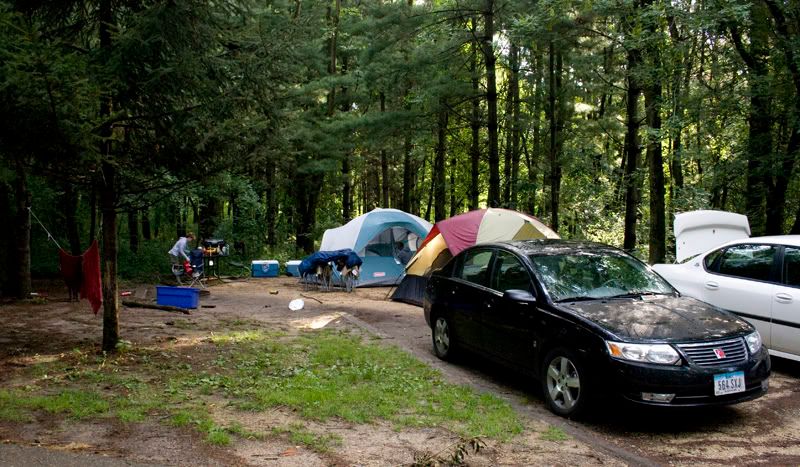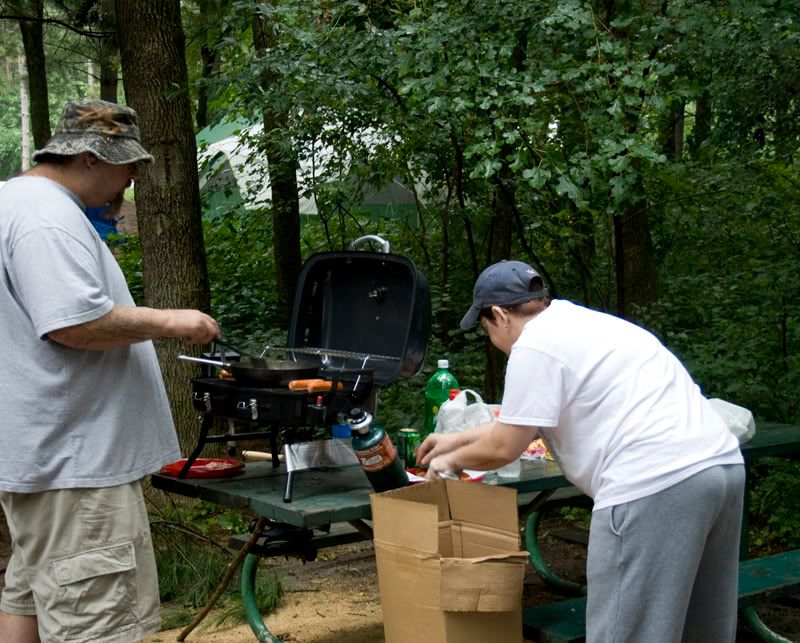 Here you can see "Bare Grills" making us breakfast on Saturday morning. Our new little camp stove worked wonderfully, we never went hungry that's for sure.
Saturday afternoon we headed down to explore the caves. My kids were so prepared, with all their gear hanging around their necks! It was a beautiful day, the sky was blue and the sun was shining. The kids loved hiking through the caves. It was fun though slightly treacherous as some of the paths were still wet from the rain early that morning.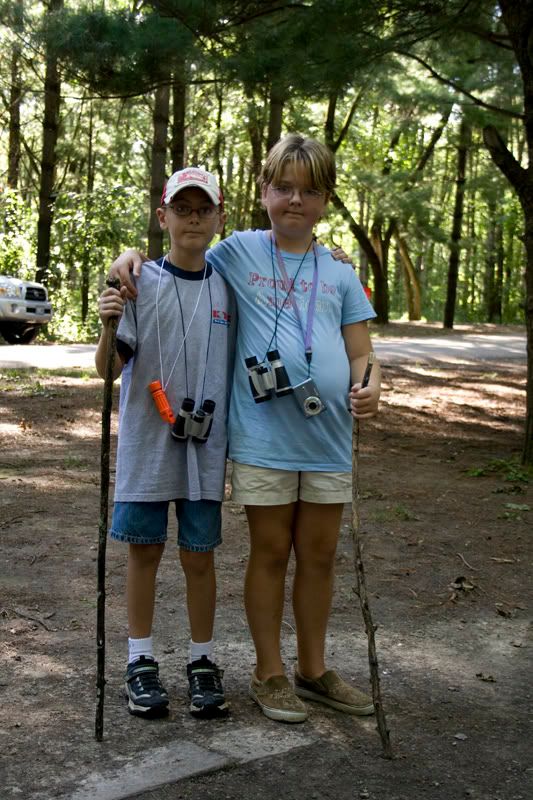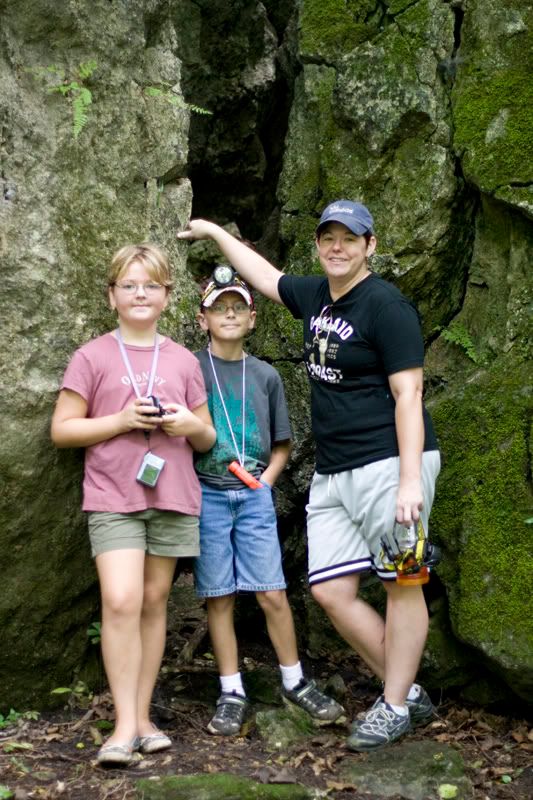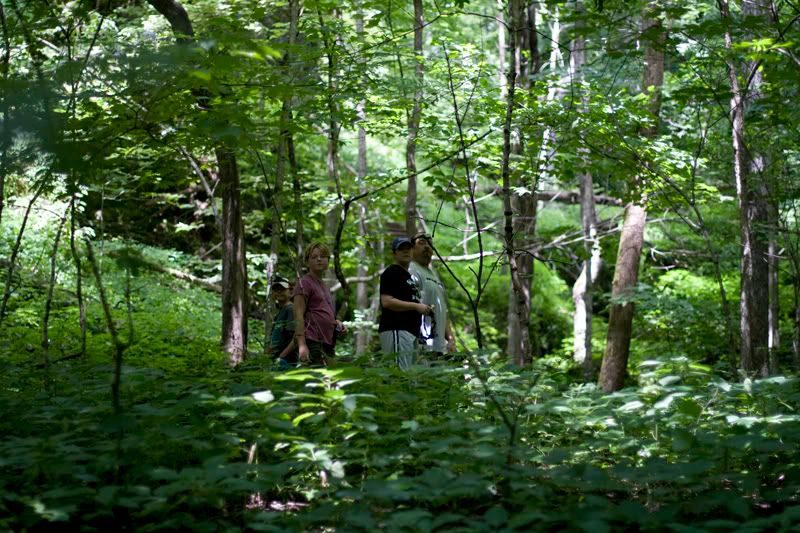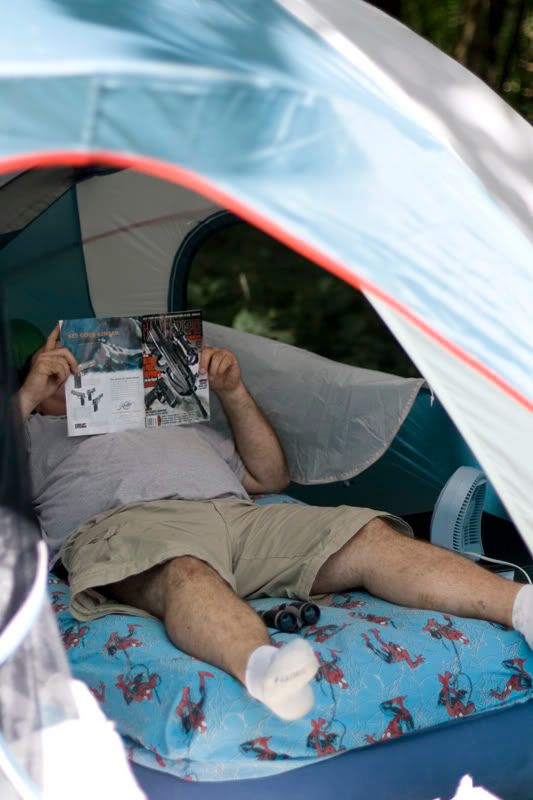 We got back to our camp site and were just sitting around relaxing when we started to hear thunder. At first I was certain it was just an airplane over head, but we kept hearing it. We weren't about to get wet again so we started putting away the food and folding up our chairs. As the rain started we all settled into the tent to wait it out. It rained. and rained. and rained. Torrential rain. We were on the down side of the hill so we ended up with puddles all around our tents. The floor of our tent was like a water bed there was so much water underneath.
Once the rain ended we were back at it. Bare Grills gathered some fire wood and got our fire going and we enjoyed bacon cheese burgers for dinner. That evening we sat around the fire and told the kids scary stories before heading off to bed.
I was dirtier than I have ever been but I'm told that's what it's all about, letting go. Sarah was extremely well behaved. The kids, though excitable did well and really enjoyed themselves. Lots of relaxing, lots of laughs & a lot of great memories.
Can't wait to do it again (but next year we'll have a pop up!)