Every time I look at our new (and by new I mean new to us) I hear the song from Vacation, Holiday Road! We love it! It is a 1978 Steury Pop Up. It is in such great condition, especially for being 30 years old. Tom was thrilled when he plugged it in and the inside lights worked!
We got it all cleaned up and ready to go this past weekend. We will be camping Labor Day weekend with the Niedert's at Prairie Bridges. I feel ridiculously excited! It's going to be great to be able to pack the camper & not have our trunk bulging
and
to be up off the ground & dry. I think the stripes give it such character! Now we just need to find an awning! (thanks to my folks!!! Christmas came early this year!!!)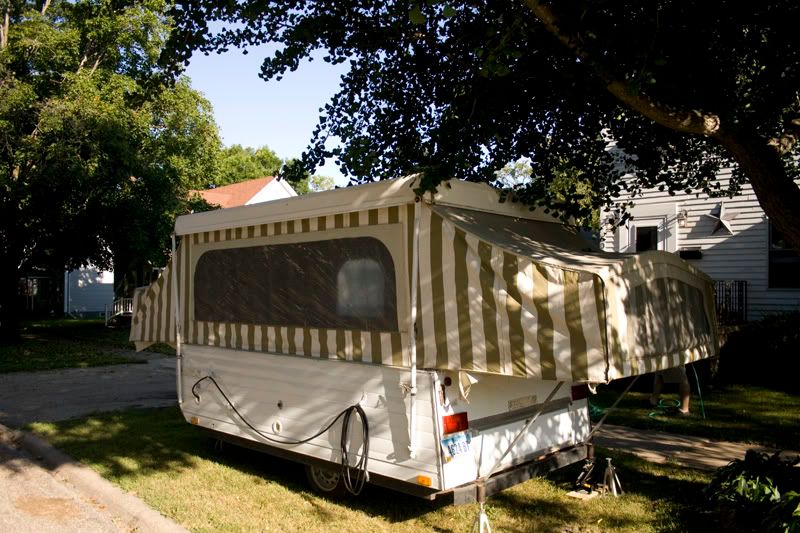 Oh and the kids have gotten a great start to school year, stay tuned, I'll get first day pictures up here very soon!