We left Tuesday morning and flew from Cedar Rapids to Chicago to Miami. We were hoping to have a little time to play in Miami but we got in late due to storms so it was dark and raining and we were exhausted. We settled into our hotel room and had a fabulous dinner at the restaurant there in the hotel. You'll find there is a common theme throughout this vacation: Fabulous food. I was telling my Aunt Lauria it's a good thing this was such an active, physical trip or we would have gained 15lbs. We ate like kings!! We got up early Wednesday and got through security at the Miami international airport with no problem. Our plane departed late due to a bird strike on the incoming flight but eventually we on our way to Panama. The airport at Panama is nothing like our big US airports, very modest and older. Going through immigration and customs was an experience. It wasn't until we actually got off the plane that the language barrier became so obvious (isn't that just like a snooty American to say, "why doesn't everyone speak English?" lol). The first immigration worker just shooed us away when we had questions about filling out our visa forms. Thankfully the 2nd one was much kinder and spoke more English. Eventually we found ourselves waiting to get on the bus with about 40 other people, heading to the Gamboa Rain forest Resort. We drove through Panama City and all it's glory. The new construction going up is amazing and the traffic (and lack of traffic rules) was slightly horrifying.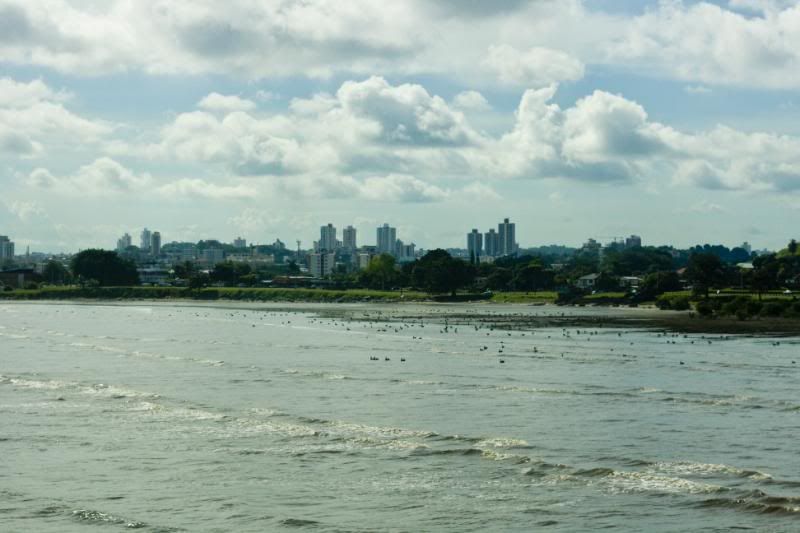 The Gamboa resort is absolutely beautiful. It earns its reputation as a high end resort. The staff were always cheery and helpful. Our first evening we had a welcome dinner pool side, with local entertainment and a wonderful buffet. I tried a little of everything. We found the drinks to be hot and cold. I had a fabulous margarita but when i tried to get another one i was presented with a pina colada, lol.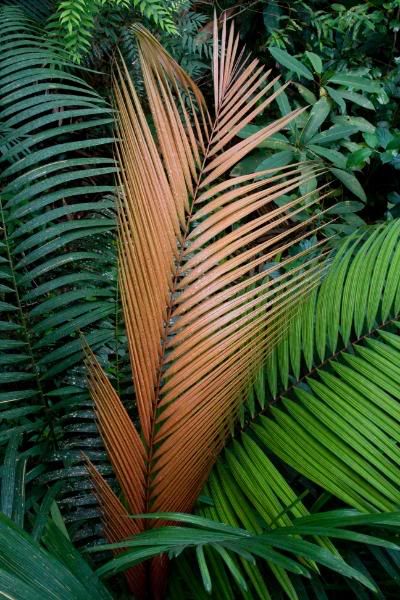 On Thursday we did the Aerial tram in the morning. It was amazing to be in the canopy of the rain forest. Our guide was very knowledgeable and pointed out lots of animals and foliage along the way. At the top we got off of the tram and walked up to the 90 foot observation tower. The view from the top was breath taking! After this we went through all of the exhibits that Gamboa has: snakes, reptiles, butterflies, orchids. Sadly it had started to rain as we were heading to the butterfly house so I have no pictures of the butterfly's or orchids.
I will say the heat and humidity took a little getting use to. They kept telling us "oh this is not hot." The hell it isn't. We have humidity in Iowa but it feels nothing like Panama humidity. Then it would rain and you would just never dry out. Now I'm not complaining, this was the most amazing trip ever and Tom kept our plush room at a cool 20 degrees Celsius. (I have no idea what that translates to in Fahrenheit but i can tell you it was cool in our room.) One of things i was really looking forward to on this trip was
relaxing
. So after lunch every day we would go back to our room, shower and cool off. We both finished a book durring the four days we were there and really enjoyed the absolute silence of our room.
The first evening we had 9pm reservations to eat at the Chagres River View restaurant with four other couples from the Lubbock Texas area. Two and half hours later my cheeks ached from laughing so much, and we had enjoyed a wonderful meal!
Click Here to visit my photobucket album and see all of my pictures.
if you click the slideshow link on the right side of the page it will run through all of the photos.
Well I'm off to bed. I'll have to tell you about the Embera Indian Village tomorrow. That was my favorite part of the whole trip!!!